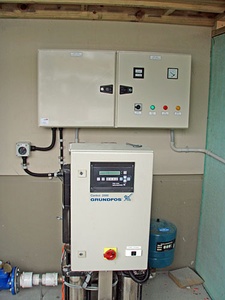 Alpha Electrical
has been located in the rural North-West Auckland area for over 25 years and has had lots of experience with all types of rural installations and maintenance. Next time you have a question or break down on your farm or rural installation be sure to call us.
Bore Pumps
Repairs and installations. Working with your well driller to complete the project with minimal hassle.
3 Phase Power
We design and install all of your 3 phase power needs. Install new wiring, rewire existing buildings, test and advise for all your requirements.
Generators
We design, install and test for all of your electrical generator power needs, test and advise your rural generator power requirements.
Water Pumps
Repair and installation of all electric water pumps
Cowsheds
New wiring installations, alterations and repairs.
Motors & Starters
Replacement of those old lazy motors and starters. We only use energy efficient equipment
Overloads
Installation, replacement and diagnosis of faulty overloads.
All Farm related electrical repairs and maintenance